Student Council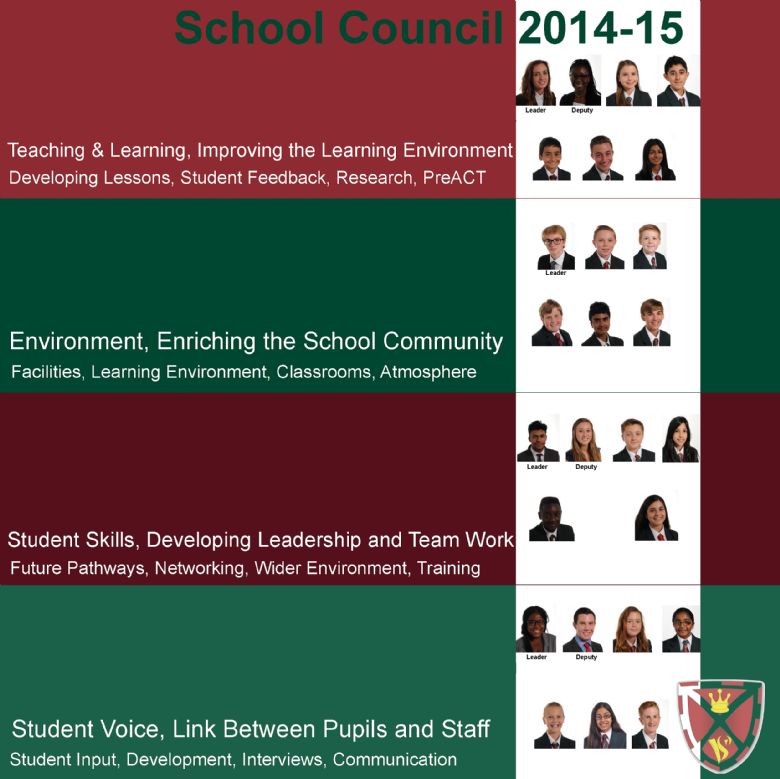 The School Council consists of cross-section of students (four from each year group plus the Year 12 & 13 leadership team). The sixth form leadership team comprises four Year 13 students including the Head Boy and Head Girl, who each lead a sub-committee with Year 12 students as deputies.
Hustings and elections for Year 8 – 13 take place during October and the Year 7 elections take place in late November.
The School Council is divided into four sub-committees; Teaching and Learning, Student Voice, Student Skills, and Environment. Students work collaboratively on individual projects, and the sub-committees meet on a fortnightly basis. The whole School Council meets once a half term to share progress and ideas.
If you would like get involved with the work of the School Council or would like share your views please speak to your year group's representative or speak to Mr Lavington. Alternatively you can leave your views using the online form by following the "School Council Comments/Enquiries" link to the left of the screen.