News
Houses of Parliament Trip
On 5th November 2018, 24 Student Voice Leaders from years 7-13 went to visit the Houses of Parliament. After navigating the Underground (and narrowly avoiding being swept up in a Brexit protest!), we enjoyed a packed lunch in Victoria Tower Gardens with the Palace of Westminster in the background.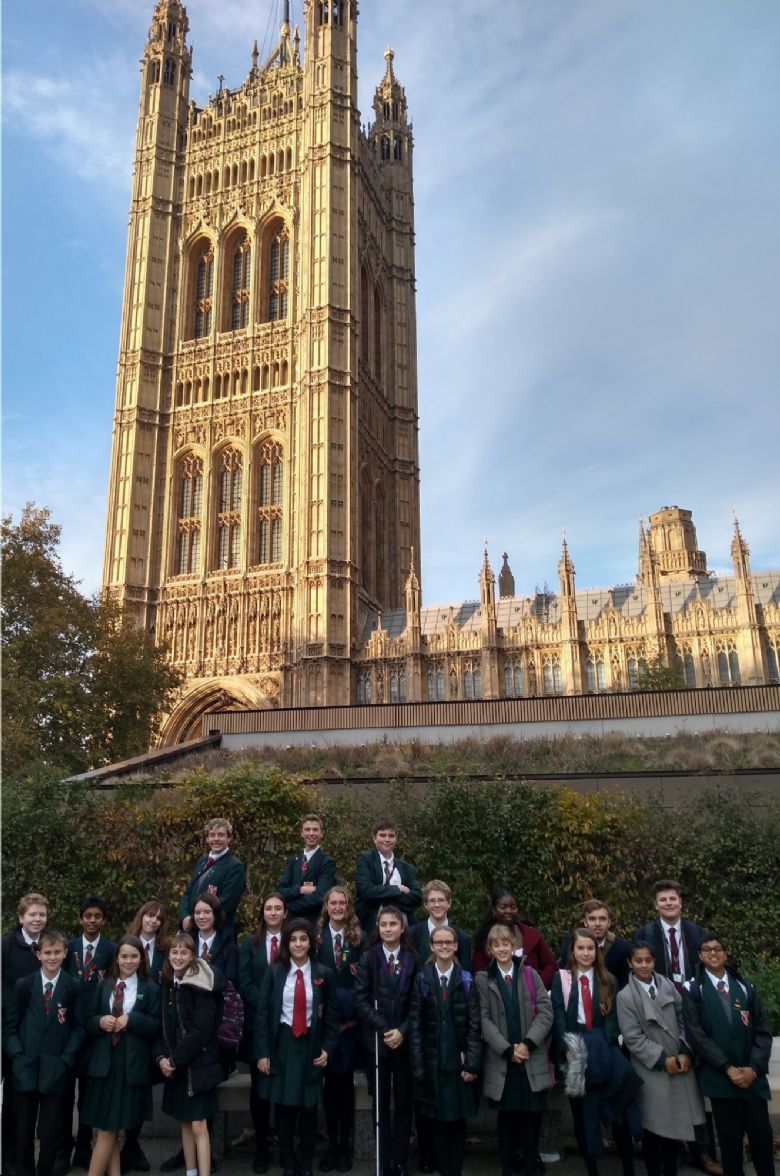 We then had to go through security, similar to that at airports, before having exclusive access to the Houses of Parliament, including visiting the House of Lords and House of Commons, which looked a lot smaller in real life compared to on television. During the tour, we were told a brief history of British politics, the role of Politicians today, how the building has changed over the centuries and about all the important people who have influenced society and been commemorated in statue.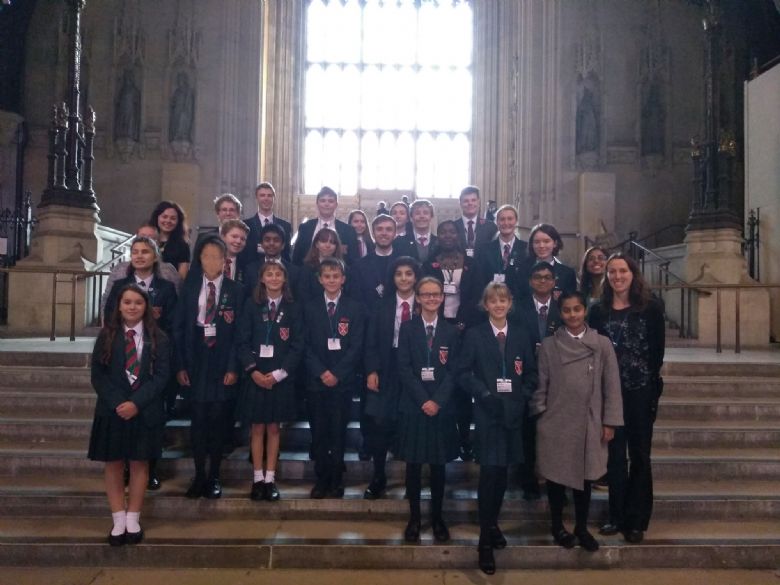 Here, we are standing in Westminster Hall where several ceremonies and public events take place. For example, in 2012, Barack Obama was the first American President to give a speech to the British Parliament as part of a state visit. It is also a place for people to pay their respects to monarchs who have died when they are lying-in-state before their funeral.
After the tour, we took part in a workshop which explored how laws are debated and made in Britain. We were split into two groups and asked to debate whether to put restrictions on diesel and petrol cars.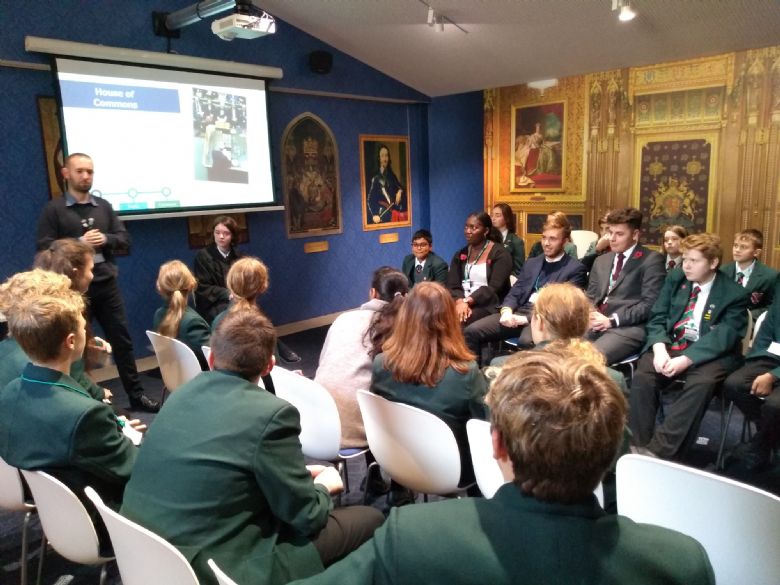 Some excellent arguments were put forward but eventually we voted to not impose restrictions as it would be too expensive for the everyday citizen.
Thank you to all the students and staff who made this such a successful trip and we hope we can make positive changes to our community applying what we learnt.