Fry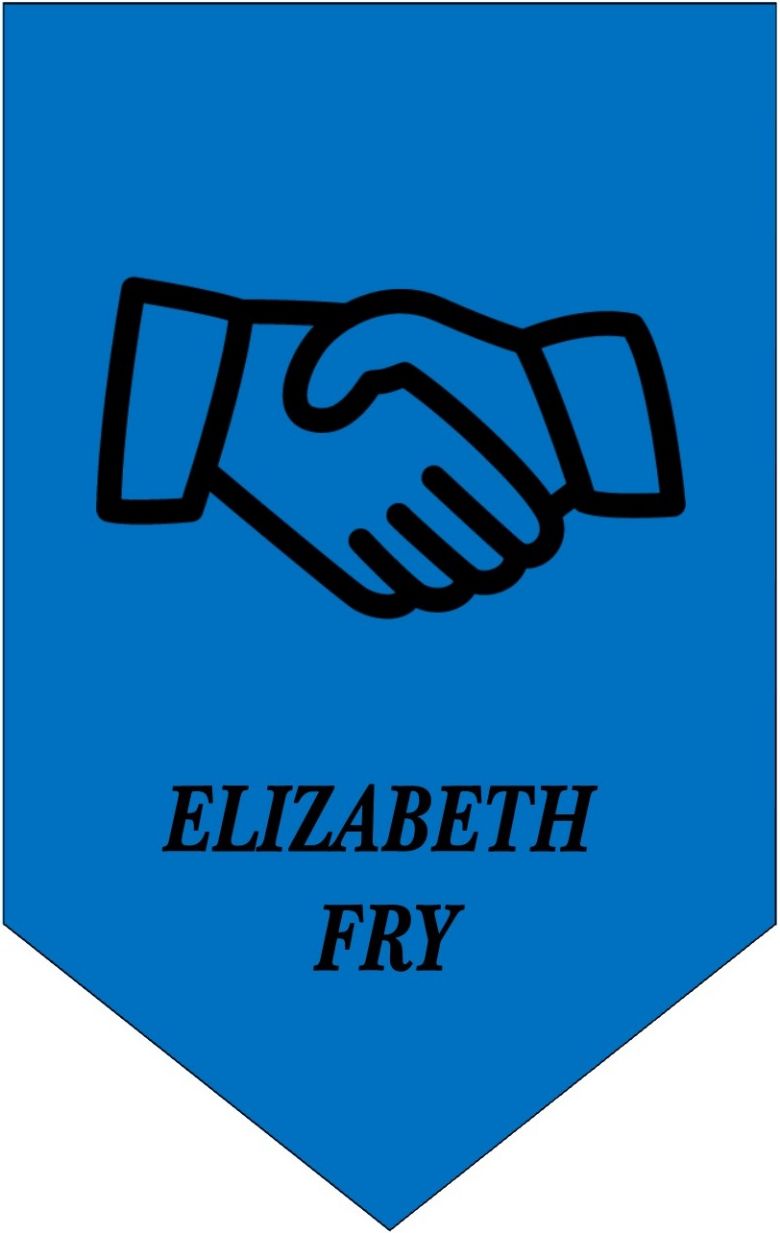 House Captains 2020-2021
Staff: TBC
Fry is named after Elizabeth Fry, she was born on the 21st of May 1780, and died on the 12th of October 1845. She was known for campaigning for children's and women's rights, in particular the treatment of women prisoners.
She believed even prisoners should be treated with kindness and became a brave reformer. She inspected prison conditions and was an advocate for change, which led to prison reform legislation. She encouraged education for working women and better housing conditions for the poor.
In 1817 she set up a society to campaign for better conditions within prisons. It was very unusual for a women to show such leadership.
Elizabeth's mother Catherine Barclay came from a family of bankers. Her mother believed that the rich should help others through charity work. Florence Nightingale and young Queen Victoria both admired Elizabeth for her hard work and dedication.